Submitted by: Weldon King
He states that this photo was taken around 1905-06 (Parker Co.).
His dad is the little boy in the bottom right hand corner
His ggrandpappy is the older man sitting immediately to his right (with the beard).
(See more below the picture)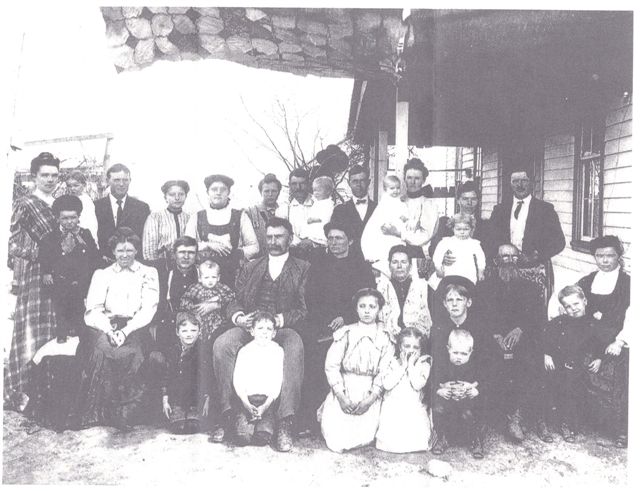 This is the old Walker home place (Parker County) settled in the 1870's. Weldon was raised on a farm about 3/4 mile from this location. His grandmother was Addie Bernice Walker, born in Limestone Co., she was born in Limestone Co. and they married in Limestone Co. This photo was taken in Parker County but shows some of the FORMER residents of Freestone Co. He states that Parker Co. was named after Issac Parker, Cynthia Ann Parker's uncle. Also Wise & Jack counties had more Indian problems than anywhere else in Texas.