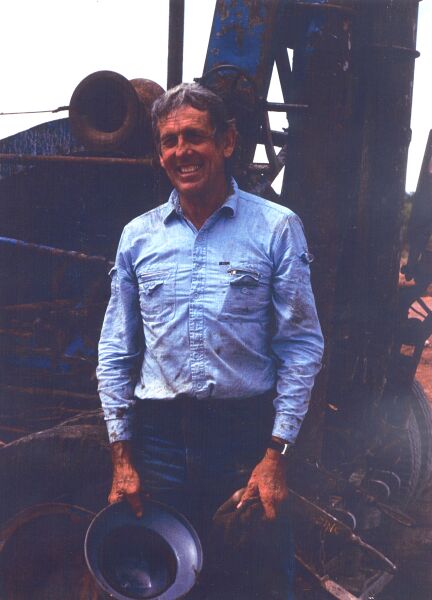 Frank Parrish, Jr.
Frank Parrish, Jr. 80, died Thursday December 12, 2002, in Oklahoma City, Okla.
Memorial services will be conducted at 11 am on Wednesday, December 18, 2002, in the chapel of Hampton Vaughan Crestview with Rev. Bill Pursley, Jr. officiating.
Frank was born December 9, 1922, in Wichita Falls, to the late Frank, Sr. and Stella Parrish. A graduate of Wichita Falls High School, he attended North Texas State University where was a concert pianist.
In 1946 Mr. Parrish graduated from the Naval Academy and was a member of the Navy Seals. He was a pilot and flew in the 4 corners with friend Tom Donohar and Landom Collum. They prospected for uranium and enjoyed his plane and "Fly Fishing Frank" painted on the side. He later was a registered petroleum engineer and an independent oil operator.
A certified dive instructor, Frank started the dive programs for the Y.M.C.A., and also owned and operated Del-Mar Dive Shop in Wichita Falls for over 20 years. He and friends Bobby and Alby Burns went on many African safaris as well as other trips throughout the world. His real love was for the sea, where he spent most of his life. Because of that love, his cremains will be buried in the Marshall islands.
Frank Parrish, Jr. was a grandson of Samuel Smith House, Jr. and Susan Catherine (Colley) House
Submitted by Vicki Shaffer