The Research Library
in the Harrison County Historical Museum
We are now located in the historic Ginocchio Hotel, built in 1890. Amtrak provides regular service to Marshall, and passengers arrive at the recently restored Depot, where there is an excellent railroad museum. A clean, well-lighted tunnel under the railroad tracks provides access to the parking lot of the museum.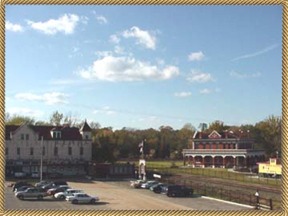 The Ginocchio Historic District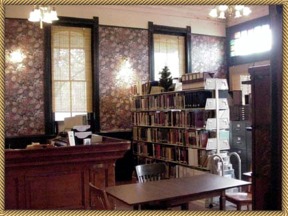 The Research Library, in the former dining room, contains many books, family files,
records, and pictures for historical and genealogical research.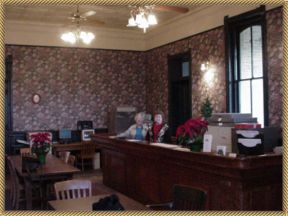 Library volunteers are eager to assist you
in locating information on your ancestors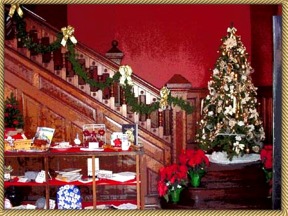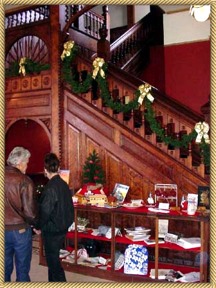 Visitors to the museum enter through double doors leading into the gift shop, which features the beautiful, staircase made of curly pine.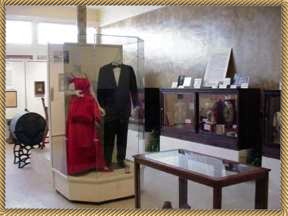 One of the exhibits in the museum features the ball gown and tuxedo,
worn by Lady Bird and President Lyndon B. Johnson, for one of the Inaugural Balls.

Digital photographs on this page are the property of Gail Brown
and may not be used for any purpose, without permission..