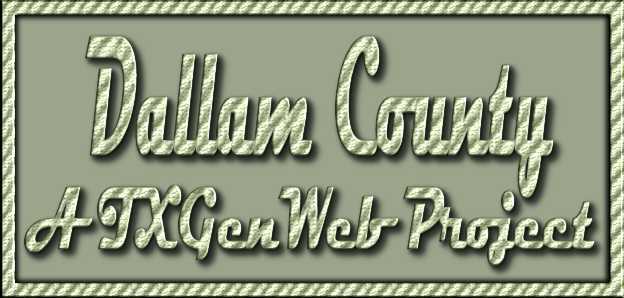 Important Notice
Just before Christmas 2017 Ancestry removed the entire RootsWeb site from their server.
The result of that action means that many county websites were no longer online.
Dallam County was in that group so I am trying to re-construct the website one page at a time. It is a slow and tedious task so please be patient.
Thank you for understanding. ~David
Hello, I am David Pitt, the coordinator for Dallam County.
If you have any information on Dallam County, no matter how small, please send it to me to add to this page.
Enjoy your visit to the Texas Panhandle and Dallam County.
If you are interested in adopting a county, please check out the Orphan Counties
or contact Shirley Cullum, State Coordinator.
Can you identify the men in this photo?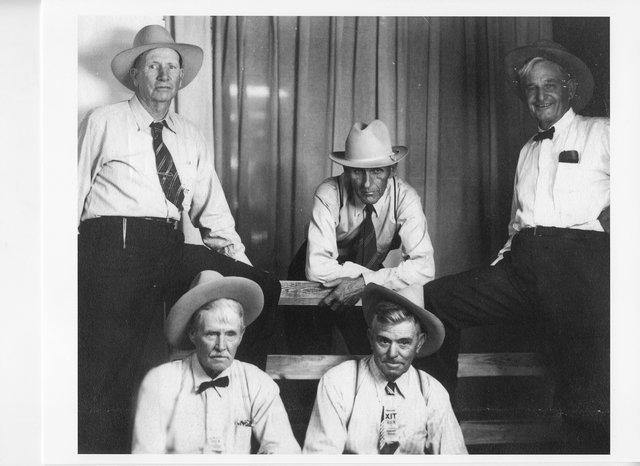 1940 XIT Ranch Reunion
(click on the photo for a larger view)
Dallam County Resources

Other Resources

The Texas Historical Commission has general information about Texas cemeteries, including how to record and preserve them.
You can also apply for the Historic Texas Cemetery designation at the website.

Join the Dallam County Mail List Type only the word SUBSCRIBE in the message. Mail List

TXGenWeb has initiated the Mike Basham Memorial TXGenWeb County of the Month Award to recognize the efforts of county sponsors to provide outstanding resources and assistance to county visitors. Nominate this or any other TXGenWeb County for County of the Month here:

"County of the Month"

Last update: October 1, 2018

If you find a link that doesn't work, please let me know so I can fix it. Thanks, David Pitt.

Copyright 2002-2018